That's a common question. Co-ops have continued in the United States since colonial times, a simple, often necessary, economic response to community needs. We are Member-owned, govern democratically, and are community focused. But how does this meaningfully define a business?
Seven Principles of Cooperatives set forth by the International Cooperative Alliance (ICA) in 1995 guide us to translate cooperation into action. Think of them as three paired sets, with a seventh unique principle to reaffirm the spirit of the previous six.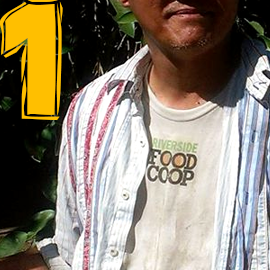 OPEN

AND

VOLUNTARY MEMBERSHIP
We welcome any California resident who wants the responsibilities of membership. It's more than nondiscrimination. It means that all voices are equal, all voices are vital.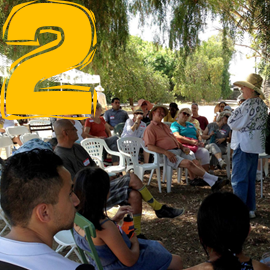 DEMOCRATIC
MEMBER CONTROL
Members decide as equals on matters critical to the co-op, one Member, one vote. An elected Board of Directors steers the co-op on your behalf.
These first two principles are our foundation. So how do we apply the basic ideals to an operating business? See Principles 3 and 4.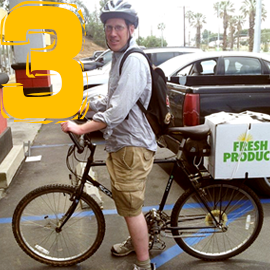 MEMBERS'
ECONOMIC PARTICIPATION
As your Member equity capitalizes the co-op, your patronage sustains it. It's your business, you buy from it, and you get benefits from ownership. That can include "patronage rebates" or fair share of profits based on how much you shop with the co-op, as voted on by the membership.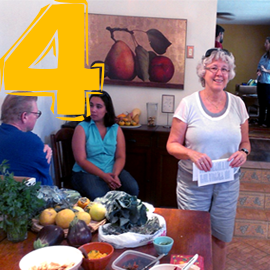 COOPERATIVE
AUTONOMY AND INDEPENDENCE
We can do nothing that compromises the control of Members over their business. Ever hear about a wealthy magnate that buys a 51% share of a company and does what he wants? That can't happen with a cooperative business. One Member, one vote.
The RFC also sees autonomy beyond the cooperative, for Riverside as a whole. We support local farms, businesses and organizations to be healthy, thriving actors in our city. We want to inspire the best use of our riches, and bring vitality to residents, our city, and our region.
A tidy enterprise so far! Welcoming, self-sustaining, independent. What about the larger community though? See Principles 5 and 6.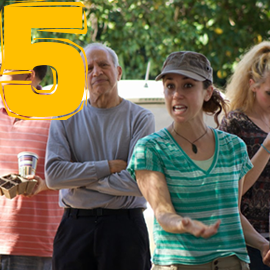 EDUCATION, OUTREACH

AND

TRAINING
The co-op continues to reach out, to talk and listen to the public about itself, its benefits to the community, what it can do to offer more.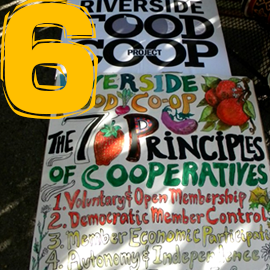 COOPERATION

AMONG

COOPERATIVES
The co-op belongs to a broader community of co-ops in our region, our state, nationally, even globally. Just as we support each other, we support our co-op community too. That mutual support means we get resources to navigate the sometimes complicated world of cooperative business.
If these six principles give a co-op legs to stand, hands to build, and a mind to make connections, then our final Principle 7 gives it its soul...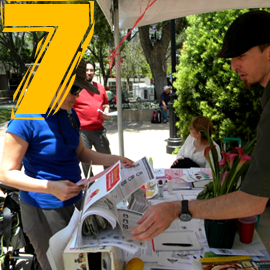 This is the spirit that animates us, the "why?" To welcome all without discrimination is concern for our community. To give them equal voice is concern for our community. Participation, independence, outreach, cooperation—these human things should matter again.
A cooperative is a principled, not-for-profit business that serves people first. It's historically proven, modern, well-supported and future-looking. It's by definition of its place, a place we care deeply about, Riverside. We at the Riverside Food Co-op really do believe cooperative businesses can change the world, if only our little corner of it. Join us.